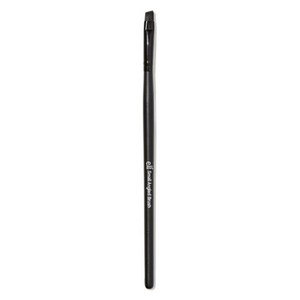 SMALL ANGLED BRUSH
This angeled brush is perfect for precise color application and creates even, thin and straight lines every time. The brush can be used for applying lip color, eyebrow color, or line eyes. This cruelty-free brush is made with 100% animal hair-free, synthetic bristles. 
Dip the brush into the product and draw over the desired area in smooth, short strokes. Repeat for added definition. Clean with Daily Brush Cleaner to maintain brush health. 
brushes are synthetic, vegan, and cruelty-free.